Skip to main content
It looks like you're using Internet Explorer 11 or older. This website works best with modern browsers such as the latest versions of Chrome, Firefox, Safari, and Edge. If you continue with this browser, you may see unexpected results.

Fintech Reference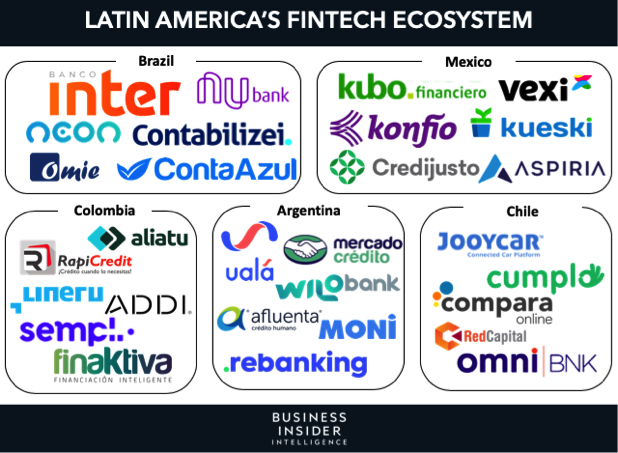 Resources for International Business Research
Start with these databases to look at fintech trends and other country-specific data:
Statista

Search "B2B" to see resources relating to international B2B markets.

eMarketer

Provides updated grasp-and-go market data, statistics and analysis on the Internet, e-business, online marketing, media and emerging technologies.

Passport GMID

Works best on Chrome. Look at the "Consumer Finance" link under the "Industries" tab at the top of the page, then choose a type of finance and a country to focus on using the "Country Reports" box choices in the center of the page.
These databases contain scholarly journal articles as well as country and company reports, SWOT analyses and other company and market information.
Business Source Complete

Scholarly database providing a collection of bibliographic and full-text content in all disciplines of business.

Fuente Académica

Multi-disciplinary full-text index of Spanish and Portuguese-language scholarly journals covering all major subject areas in humanities, social sciences, sciences, and law.

ABI-Inform

Contains a broad array of business information, from scholarly journals and dissertations, to company, industry and market focused trade news.
News Databases
Emerging Markets Information Service

Current country and company information from more than 500 sources for emerging markets in Africa, Asia, Australia, Europe, and the Middle East.

Factiva

Provides access to global news and business information from Dow Jones and Reuters.

Nexis Uni

Full-text of major newspapers with separate resources for environment, government, statistics, and legal information
Business Librarian
Carrie Ludovico
This work is licensed under a
Creative Commons Attribution-ShareAlike 4.0 International License
.