Skip to Main Content
It looks like you're using Internet Explorer 11 or older. This website works best with modern browsers such as the latest versions of Chrome, Firefox, Safari, and Edge. If you continue with this browser, you may see unexpected results.
Countdown to 2016 Presidential Election
Virginia Elections Information
General Election: Tuesday, November 8, 2016
Deadline to register to vote, or update an existing registration is Monday, October 17, 2016.

Deadline to request an absentee ballot to be mailed to you is 5:00 p.m. Tuesday, November 1, 2016.

Deadline to request an absentee ballot by appearing in-person is 5:00 p.m. Saturday, November 5, 2016.
How U.S. Presidents are elected
This video describes the process of electing a U.S. President, using the 2012 election as an example.
2016 Toss Up Map
These are the states where a competitive 2016 election is most like to be won or lost, based on a 270toWin.org review of various forecasts.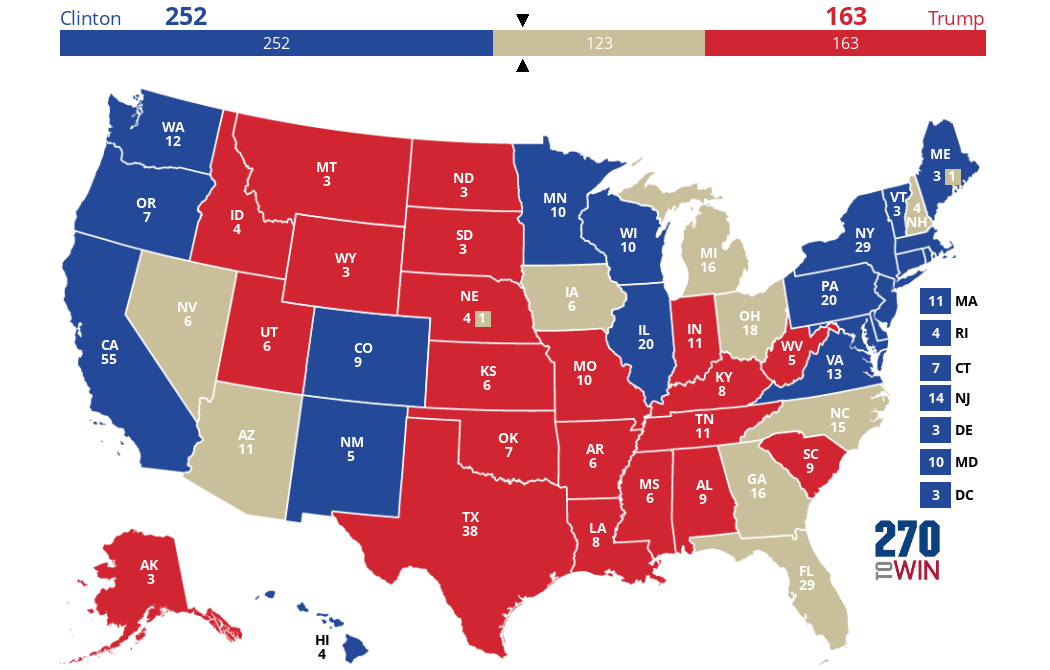 Click the map to create your own at
270toWin.com
Social Sciences Librarian
Samantha Guss
she/her
This work is licensed under a
Creative Commons Attribution-ShareAlike 4.0 International License
.